ABC Garbage Inc.
---
One month FREE!
---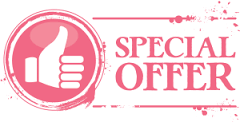 If you give us 3 referrals we will give you a month of service absolutely free. All they have to do is give your name as a referral and when you have 3 referrals with active accounts your account will be credited for 1 month service. You can start by sharing with a friend on Facebook. Just click below!
---
Service Rates
---
Forsyth County
Rates are set by Forsyth County
Curbside-------$14.00-$20.00/ mo

Backdoor-------$24.00-$26.00 / mo
Stokes and Surry County
Rates may vary according to rural route
Curbside-------$18.00-$26.00 / mo

Backdoor-------$23.00-$30.00 / mo
Dumpster Service
Please call in to get a quote on our dumpster services or if you have any occasional big items.
---
Our rates include the removal of 1 (95) gallon can OR 1 (64) gallon cans of trash.

We have garbage cans available to rent for an additional $3/month.
---
Billing Policy
---
Our billing policy is to bill 3 months in advance. When you receive your bill you have 30 days to pay before incurring a late charge. If we have not received your payment by the next billing cycle your service will be terminated. In the event that we terminate your service, we will not resume service at that address until your balance is paid along with any late fees incurred.
We accept cash, check, or credit cards. If you would like to pay with a credit card, there will be a processing fee of $3 per transaction.